Scoreboard Simple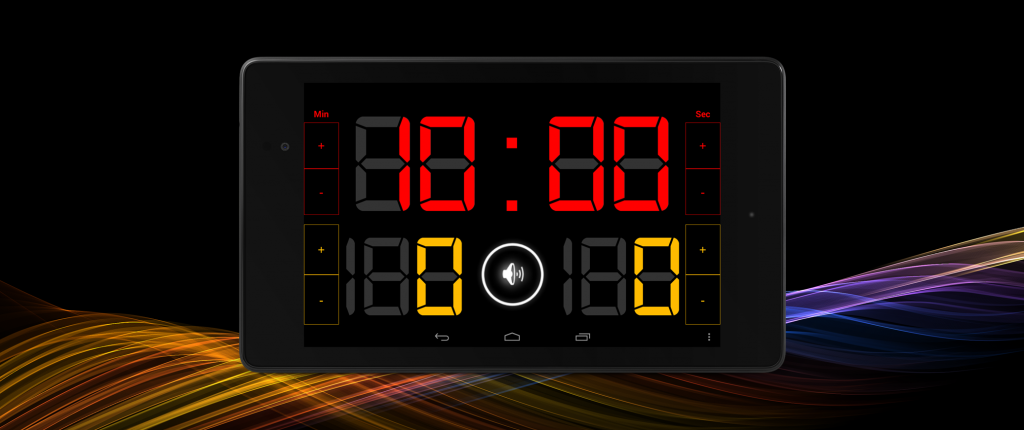 Multisport Indoor Scoreboard.
It is recommended for use in the basketball, Volleyball and Futsal.
There is a buzzer button.Buzzer is large volume.
This Scoreboard is simple design and easy to use!
You can remote control at Bluetooth.
Please download Scoreboard Remote(Free).*
This app is free version
-Ads
-Bluetooth to connect 1-on-1(Currently, bluetooth to connect 1-on-7 for beta testing)
Features
* Timer
* Scoreboard
* Large volume buzzer
* Big font
* Support 7 inch tablet
* Support 10 inch tablet
* Bluetooth
* Simple design!
Instructions
-Tap Timer: Start/Stop
-Buzzer button at center:Sound the Buzzer
-Menu button: Functions for Basketball
-Back button: Press to the back button and select OK at dialog
Other Features
-At the start, reset function can not be used.
-Max is 99 minutes 59 seconds.
-Less than 1 minute, the display in 1/10 seconds.
-Menu button, you can switch sides, reset score, reset timer, reset all, settings.
Recommended use:
-Basketball
-Futsal
-Volleyball
-Scorekeeper
Get on Scoreboard