Scoreboard Netsport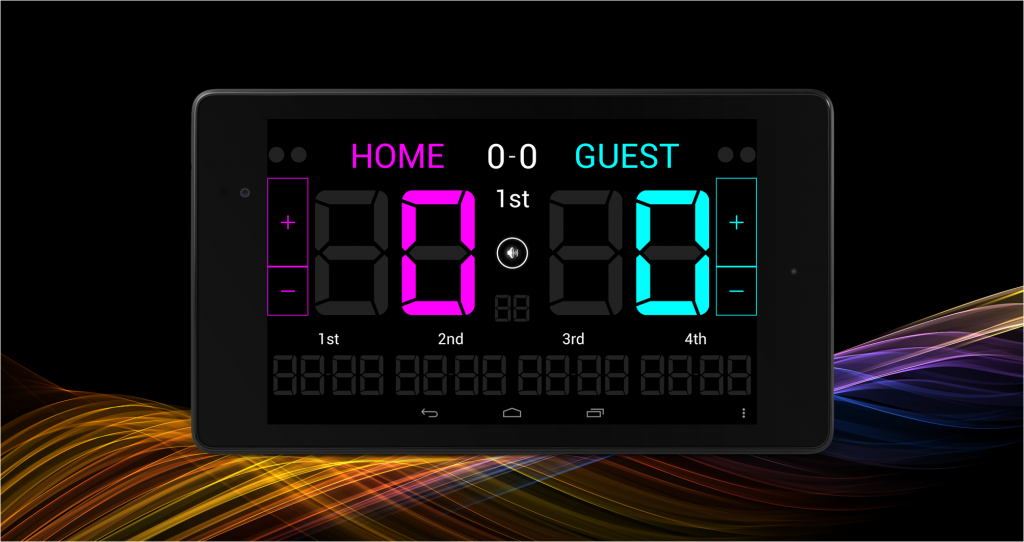 It's Multisport Indoor Scoreboard.
It is recommended for use in the Volleyball, Table tennis or Badminton.
Font size is displayed in the full scale of a screen. And buzzer is large volume.
This scoreboard app is simple design and easy to use!
Features
* Scorekeeper
* Set points
* Timeout
* Large font size
* Large volume buzzer
* Support 7 inch tablet
* Support 10 inch tablet
Instructions
-Plus(+) Button: Score up
-Minus(-) Button: Score down
-Tap HOME or GUEST: Change Team Name or Color
-Tap Circle at top sides: Start timeout
-Tap Period: Next Set
-Buzzer button at left: Sound the Buzzer
-Menu button: To menu lists
-Back button: Press to the back button and select OK at dialog.
Other Features
-Menu button, you can Switch sides, Timeout, Reset score, Reset all, Setting.
-You can change set points or set mathces from Setting.
Recommended use
-Volleyball
-Table Tennis, Ping Pong
-Badminton
Get on Scoreboard