Scoreboard Judo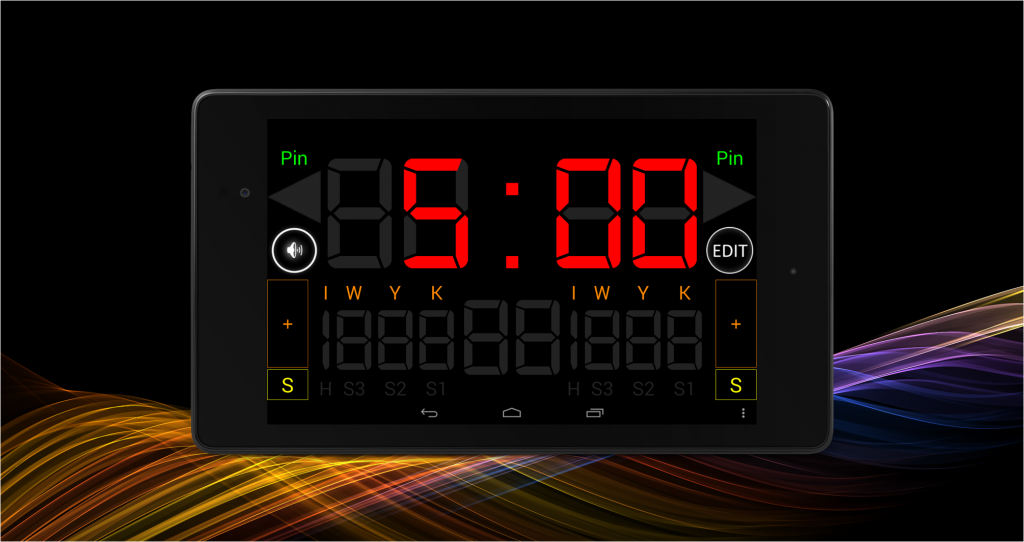 It's Multisport Indoor Scoreboard.
It is recommended for use in the judo.
Font size is displayed in the full scale of a screen.
This scoreboard app is simple design and easy to use!
Features:
* Timer
* Scoring (Ippon, waza-ari, yuko, koka)
* Pin clock (Osaekomi)
* Shido penalties
* Auto-scoring function (Score will be added when pin clock after 15sec or player get two penalties or etc..)
* Injuries
* Weight divisions
* Name
* Large volume buzzer
* Large size font
* Support 7 inch tablet
* Support 10 inch tablet
Auto-scoring function:
* Two penalties: Yuko
* Three penalties: Waza-ari
* Four penalties: Ippon
* Pin for 10sec: Yuko
* Pin for 15sec: Waza-ari
* Pin for 20sec: Ippon
Instructions:
-Tap Timer: Start/Stop (Edit Timer: after tap EDIT button)
-Tap Plus(+) Button: Scoring (Choose to Ippon, Waza-ari, yuko or koka)
-Tap Shido(S) Button: Add a shido
-Tap arrows: Start a pin clock timer
-Tap Toketa button: Finish a pin clock timer (Long-tap: Blink display a clock timer)
-Tap WHITE or BLUE: Change name
-Tap +100Kg: Change weight divisions
-Sound button: Sounds a buzzer
-Edit button: To edit mode
-Menu button: To menu lists
-Press to the back button and select OK at dialog: Exit app
Other Features:
-At the start, Reset function can not be used.
-Max is 99 minutes 59 seconds.
-Less than 1 minute, the display in 1/10 seconds.
-Menu button, you can reset timer, reset score, reset all, settings.
Recommended use:
-Judo
Get on Scoreboard